We Create
Conversion Systems
Campaigns that attract leads, turn them to sales, and give you the data you need to keep on improving ROI
OUR PROGRAM brings you leads IN 3 MANAGEABLE STEPS...
The Authority Offer
We create offers that promise a specific result, for a specific prospect, in a specific timeframe.
We lead with the authority you already have, and give your clients the confidence they need to trust in the process.
The Conversion Event
Your marketing content won't get your prospect to act until it gets their attention.
Not the sort of fleeting attention that social media gives, but prolonged attention that makes them think hard about their problem.
Whether it's webinars, sales letters and videos, or a live presentation, we make sure these moments don't go to waste.
The CLOSER Flywheel
Once we're sure the offer is what the market wants, we build up touch-points that carry on right through your service delivery.
This creates word of mouth from the one group of people who really know the results you can get.
Your customers.
BUsinesses who have trusted our advice
The Conversion Co. have been an excellent choice of partner. It's rare to find a single team who can develop a solid lead conversion strategy, execute on the tactics, and also support the platforms to run it all on.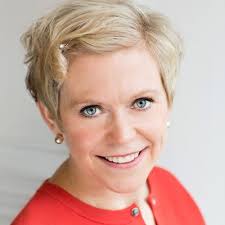 Domenica Dilieto
Emerging Communications